Ever tried to purchase a house? Were you told you need a pre-approval letter, but were not sure why? Here is your answer...
Make sure you get a pre-approval for a mortgage, not a pre-qualification. A pre-qualification is where you give a mortgage broker a hypothetical set of credit scores, income, etc., and they give you back an interest rate and terms that the hypothetical borrower you've described would qualify for. A pre-approval is where the mortgage pro reviews your credit, your income and your assets, and conditionally offers you a particular mortgage (or several), putting that offer in writing in letter form. It is critical that you be pre-approved -- not pre-qualified -- before you get in the car to go house hunting with your Realtor because:
You can make an offer as soon as you see "the one" - Most sellers won't even look at an offer to purchase their home that is not accompanied by a pre-approval letter. If you see it, then have to wait a day to get a pre-approval letter, you could very well end up losing your new home or wind up in a bidding war over it.
You won't see homes way above your price range - Once you are pre-approved, your mortgage pro will give you a purchase price limit. DO NOT go looking at homes that are outside of your limit. I promise you that after you see the million dollar house, the one that costs $300,000 doesn't look too good.
You won't see homes that are way below your price range - People who erroneously assume they can only afford a $150,000 house might get really depressed, disgusted and frustrated with what they can find in some markets.
Understand Your Big Number. The outcome of your pre-approval will be a letter that states Your Big Number -- your maximum purchase price. You should make sure you are clear on what your monthly payment will be at Your Big Number, and on what sort of mortgage program (rate and terms) that monthly payment is based. That number will drive your house hunt and subsequent decision making, so make sure you understand the underlying details.
Have any real estate-related questions? Contact
Info taken from https://www.hgtv.com/design/real-estate/why-you-need-a-pre-approval-letter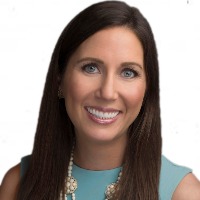 Michelle Foreman isn't one to focus solely on getting the job done but instead on getting the job done RIGHT. Michelle, a Fourth Generation Realtor, is certified as both a Senior Real Estate Speciali....