Reading and understanding a survey
Have a survey, but not exactly what it is or what things mean? The below can answer your questions!
Have any real estate-related questions or needs? Please contact michelleforemanrealtor@gmail.com or 214-394.2487
Reading & Understanding a Survey
Title Survey - What is it?

A
land title survey is a complete and total study, investigation and evaluation of all factors influencing the location of the boundaries, ownership lines, rights-of-way and easements within or immediately surrounding a certain lot, parcel or quantity of real estate.



Title Survey - Why is it Necessary?



A survey may be used to describe property boundaries, locate physical characteristics of the property, locate matters of record, identify how land use laws affect the property, and assist in evaluating the property.



Setback Lines



The distance from a curb, property line, or structure within which building is prohibited. Setback requirements are normally provided by ordinances or building codes (provisions in zoning ordinances regulating the distance from the lot line to the point where improvements may be constructed.)



Easement



The right of the owner of one parcel of land, by reason of such ownership, to use the land of another for a specific purpose.



Right-of-Way



It is the legal right to pass along a specific route through grounds or property belonging to another. It can be on the surface, overhead, or underground. The most common usage and/or examples include drainage, irrigation canals, ditches, electric power, telephone, oil, gas, water, other pipelines, and highways.



Plat



A map of a town, section, or subdivision showing the location and boundaries of individ
ual parcels of land subdivided into lots with street, alleys, building lines, and easements.
Info taken from Tiago Title,
Sean A. Clemmensen | President & General Counsel
281.923.5708 (Mobile)
www.TiagoTX.com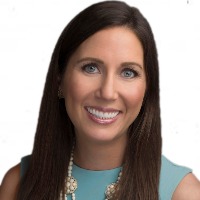 Michelle Foreman isn't one to focus solely on getting the job done but instead on getting the job done RIGHT. Michelle, a Fourth Generation Realtor, is certified as both a Senior Real Estate Speciali....