Do I Need Permission To Access My Own Property?
Some landowners in Texas cannot access their landlocked property from a public road without crossing over private property owned by someone else. There is no automatic right of access, but there are some options a landowner can consider, including:
Get an express easement from the neighbor.
Determine if there's an "easement by necessity."
Determine if there's a prescriptive easement.
Determine if there's an easement by estoppel.
Seek a statutory easement from the commissioners' court.
Info taken from https://www.texasrealestate.com/members/posts/when-landowners-may-need-permission-to-access-their-own-private-property/
Have a real estate-related question or need?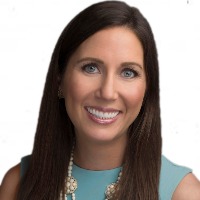 Michelle Foreman isn't one to focus solely on getting the job done but instead on getting the job done RIGHT. Michelle, a Fourth Generation Realtor, is certified as both a Senior Real Estate Speciali....