What types of homes did Texans purchase in 2018?
All types of properties were sold last year, but what were Texans purchasing? Have other real estate-related questions or have a question about your home?
Twenty-nine percent of homebuyers in Texas purchased newly built homes last year, according to the Texas overlay of the 2018 Profile of Homebuyers and Sellers.
Of those buyers, 41% wanted to avoid renovations or problems with plumbing or electricity. Among Texas homebuyers who purchased previously owned homes, 35% were looking for a better overall value.
Detached, single-family homes remain popular for homebuyers, with 89% of Texas homebuyers selecting them to purchase.
Thirteen percent of Texas homebuyers who purchased property in 2018 selected one that could house multiple generations. These buyers were motivated by cost savings, taking care of aging parents, and because of children over the age of 18 moving back home.
Get more insights about Texas homebuyers and sellers in the new report, or find other research of Texas real estate at texasrealestate.com/research.
Info taken from https://www.texasrealestate.com/members/posts/the-types-of-homes-texans-purchased-in-2018/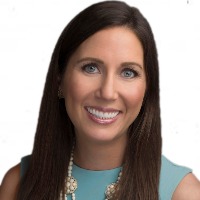 Michelle Foreman isn't one to focus solely on getting the job done but instead on getting the job done RIGHT. Michelle, a Fourth Generation Realtor, is certified as both a Senior Real Estate Speciali....