Texas Ranks 2nd for Incoming Residents
People are still moving to Texas, especially the Dallas-Fort Worth area. Interested in buying, selling, or leasing, give me a call!
www.michelleforemanrealtor@gmail.com
Texas gained 524,511 new residents in 2017, according to the Texas Relocation Report released today by Texas REALTORS®, placing it second among states for relocation activity.
"Texas remained a hotbed of relocation activity in 2017 due in part to our diverse job opportunities, record-breaking housing market and booming economy," said Tray Bates, 2019 chairman of Texas REALTORS®. "This is the fifth year in a row that Texas has gained more than 500,000 new residents from out of state and we anticipate that trend will continue in the coming years."
Info taken from https://www.texasrealestate.com/wp-content/uploads/2019TexasRelocationReport.pdf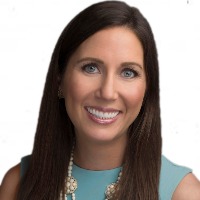 Michelle Foreman isn't one to focus solely on getting the job done but instead on getting the job done RIGHT. Michelle, a Fourth Generation Realtor, is certified as both a Senior Real Estate Speciali....