D-FW a top ranking hotel and retail market
D-FW is a top ranking market for new hotels and retail buildings. Interested in buying, selling, or leasing in the area? Contact me! www.michelleforemanrealtor@gmail.com
D-FW a top 2019 market for hotel and retail building
Dallas-Fort Worth was one of the country's top construction markets in 2018, with more than $20 billion in project starts.
And this year, the D-FW area is expected to be one of the biggest metro areas for new retail and hotel buildings, according to a report by commercial property firm JLL.
D-FW is ranked third nationally for 2019 hotel construction, based on a JLL analyst estimate. The 7,454 new rooms on the way at the start of the year represent 5 percent of the nationwide building total.
JLL forecasts that D-FW will be the third busiest metro in the country for retail building this year, with 3.3 million square feet being built at the start of the year.

In 2018, the country saw more than a 5 percent increase in building and that's continuing into this year, JLL's report says.

"All forward indicators for construction are still flashing green," said Todd Burns, president of project and development services for JLL's Americas division. "However, a year with growth equal to that of 2018 would be considered a success, given concerns of a broader economic slowdown."

Nationwide construction costs increased by 3.4 percent last year, ahead of the overall 1.9 percent inflation rate.

"Building costs will continue to increase in 2019 but at a slower rate than 2018," the report said. "This reflects an expected cool down in material pricing but the surging cost of labor."



U.S. construction spending in 2018 totaled $1.3 trillion. And more than 1.63 million people worked in the sector.
Info taken from http://link.dallasnews.com/index.php?action=social&chash=4ea06fbc83cdd0a06020c35d50e1e89a.864&s=908af375c85b2716e02bd0606eb81c82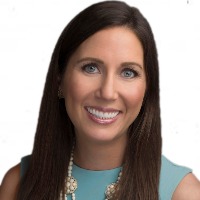 Michelle Foreman isn't one to focus solely on getting the job done but instead on getting the job done RIGHT. Michelle, a Fourth Generation Realtor, is certified as both a Senior Real Estate Speciali....